To manually adjust your projector lens' focus, follow these steps:
1. Turn on your projector using your remote control or the Power button on the top of the projector
2. Once your projector is on and the screen is displayed, use the focus knob located on the front of the projector until your desired focus level is met (see image below). The knob can twist left or right, and focus can be adjusted to the viewer's preference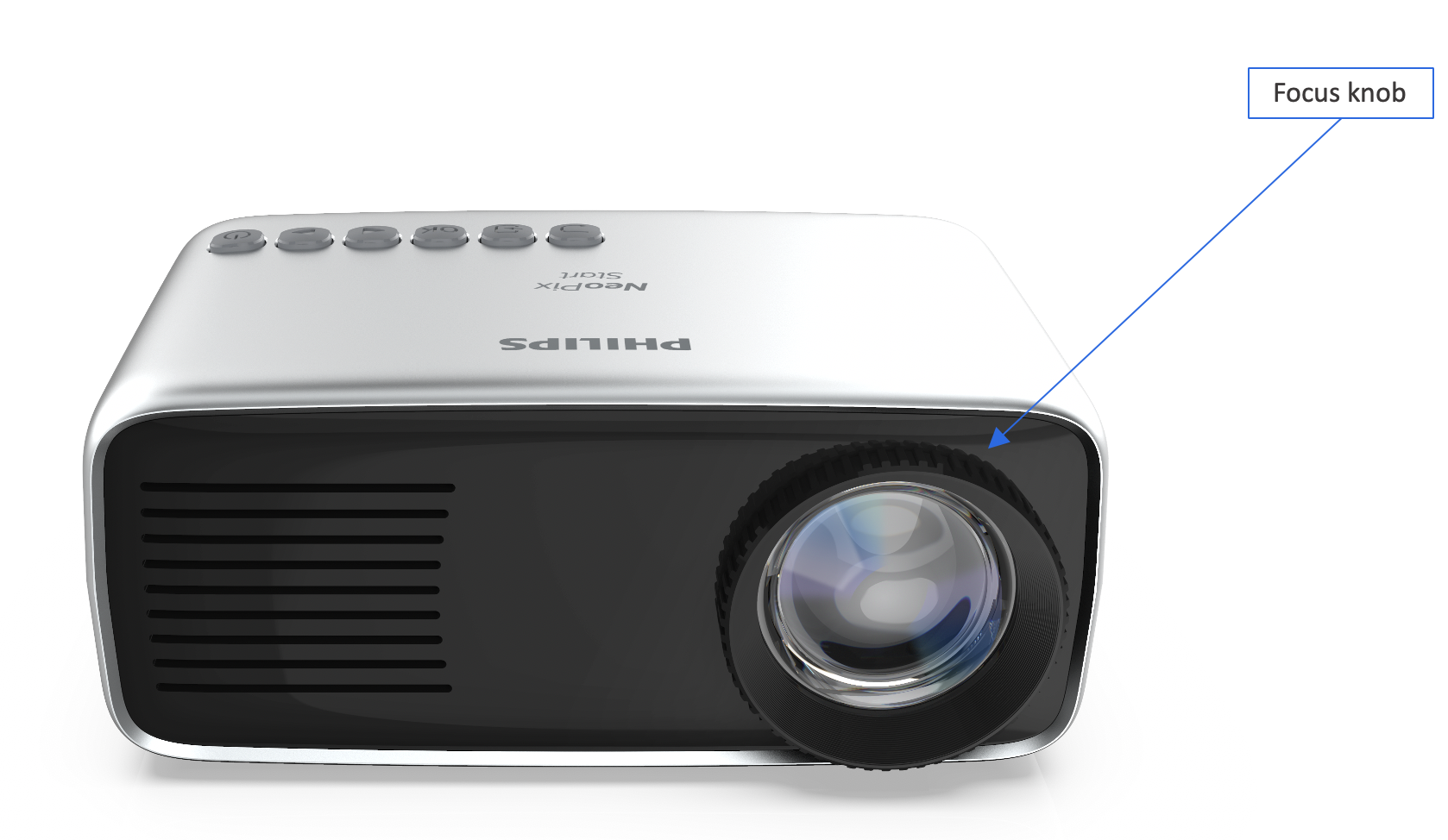 You can also:
Adjust the Picture settings to improve image quality
Try repositioning the projector. Make sure it's parallel with your screen and at the right distance from it

Clean your projector lens

Note: to avoid condensation on the lens after bringing your projector in from a cold environment, let your projector warm up to room temperature before using it

If you are projecting from a computer, try using a lower resolution or try to match your projector's native resolution
Note that blurry or poorly colored images can sometimes simply be fixed by adjusting your projector's focus, contrast and color saturation settings. Dim images can be improved by adjusting your projector's brightness.