Congratulations! You have just received your Screeneo S6! Here's what you should setup first upon turning on your projector:
Easy Install
The easy install will appear to quickly help you install your NeoPix Ultra 2. Simply follow these steps:
When you turn on your projector, this Welcome page appears. You can select your desired on-screen language & time zone, and then when you have chosen, click on Next with your remote control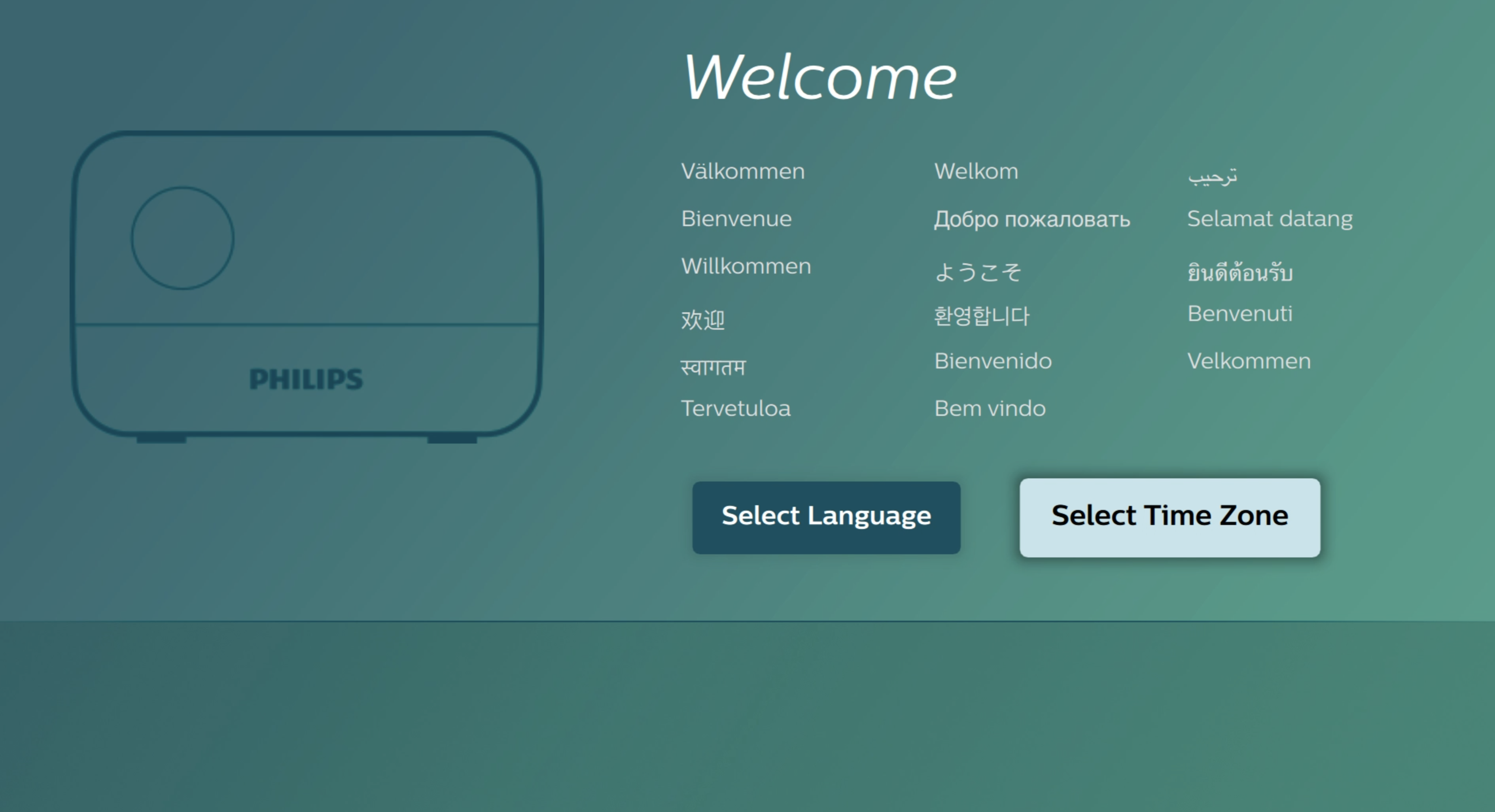 Then, pair your remote control via Bluetooth.To do so, follow theses 3 easy steps:

1: Click on the pointer button located on your remote control
2: Then, press the left and right navigation buttons on your remote control simultaneously for 5 seconds
3: Finally, press the OK button on your remote control. The Philips AirMote is now paired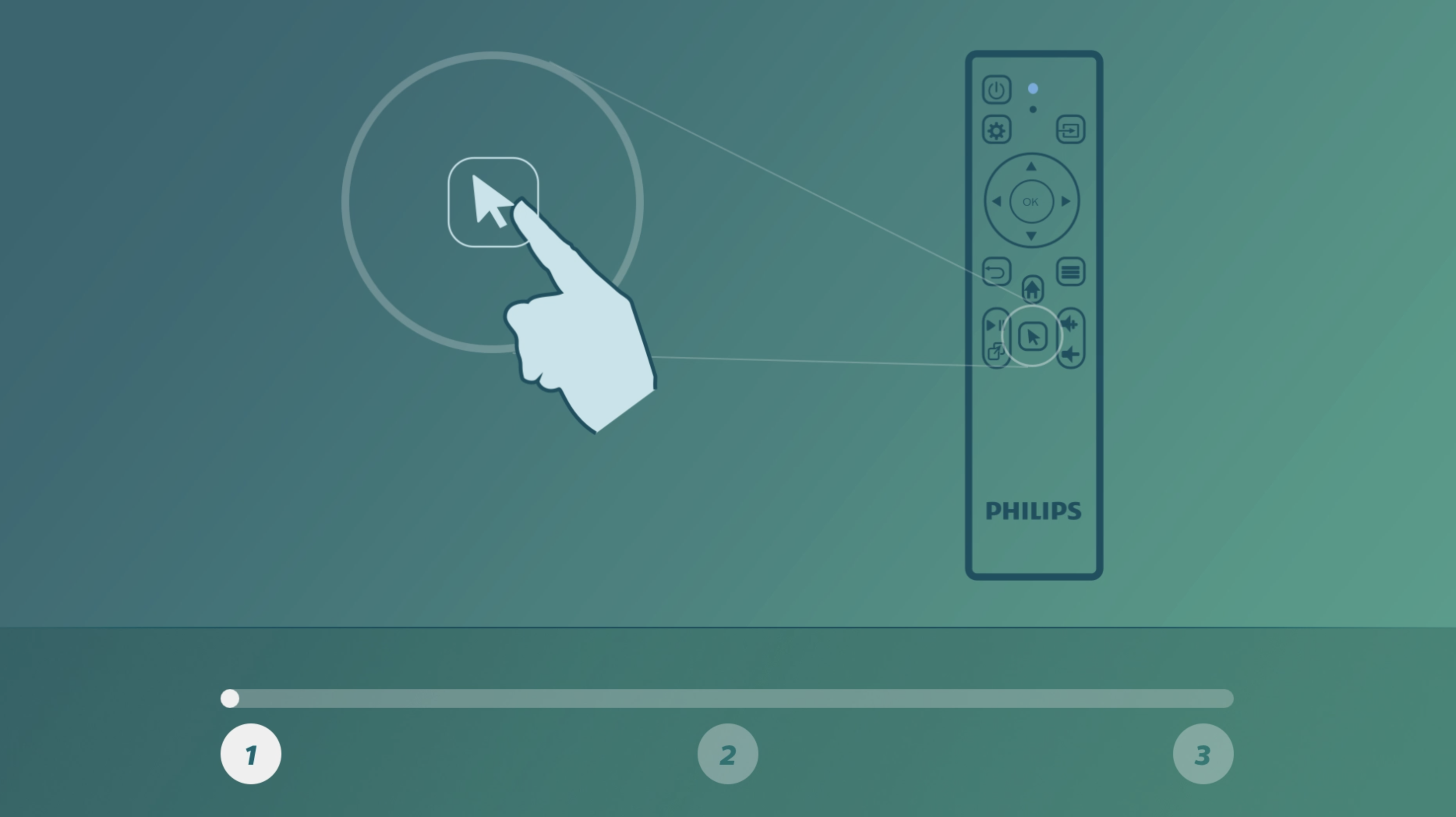 Now, you have the choice to connect your NeoPix Ultra 2 to a Wi-Fi network. If you want to connect your projector to a Wi-Fi network now, select "Setup Wi-Fi". If not, you can skip this step by selecting "Next"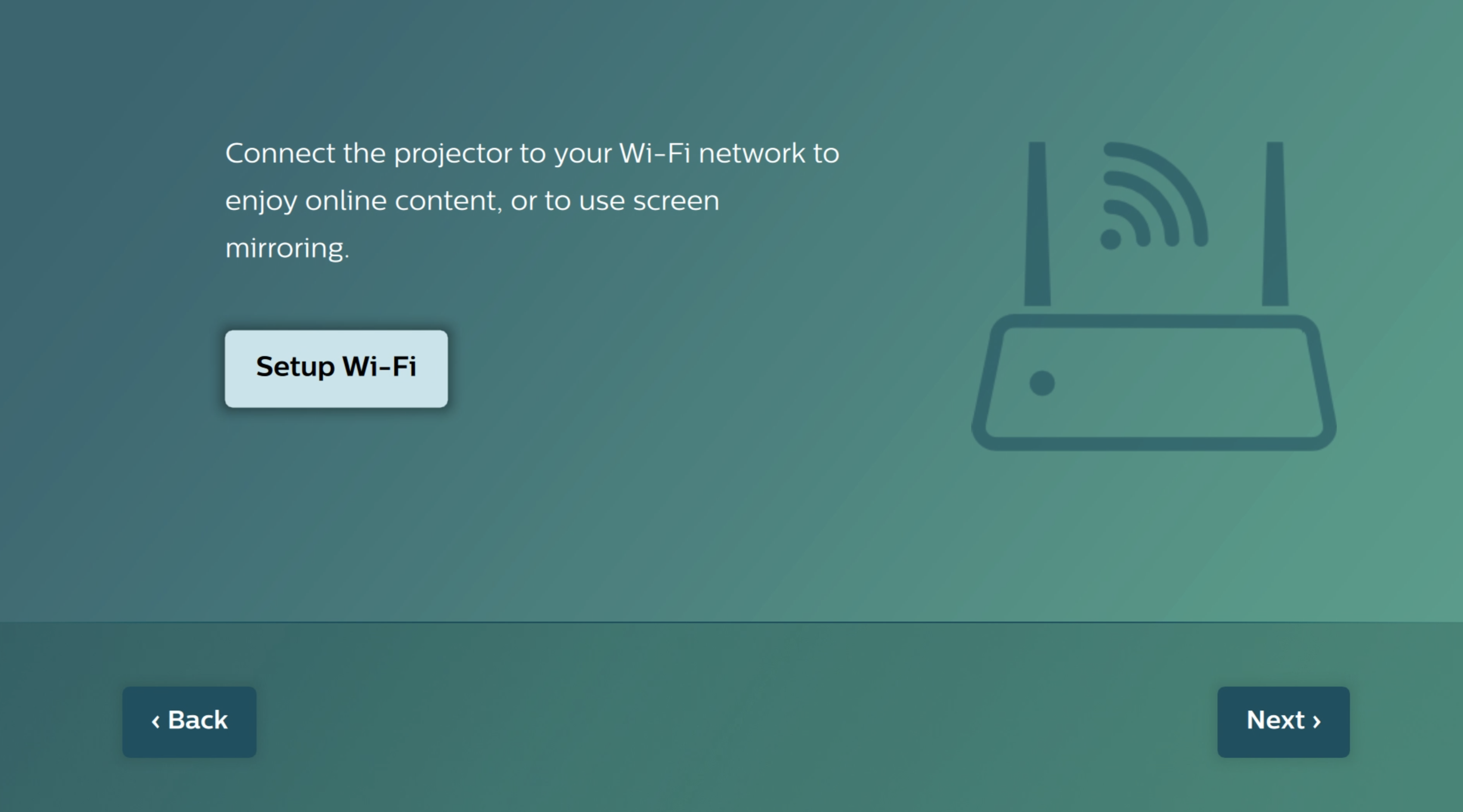 Finally, agree with the software end user license agreement and your easy install is finished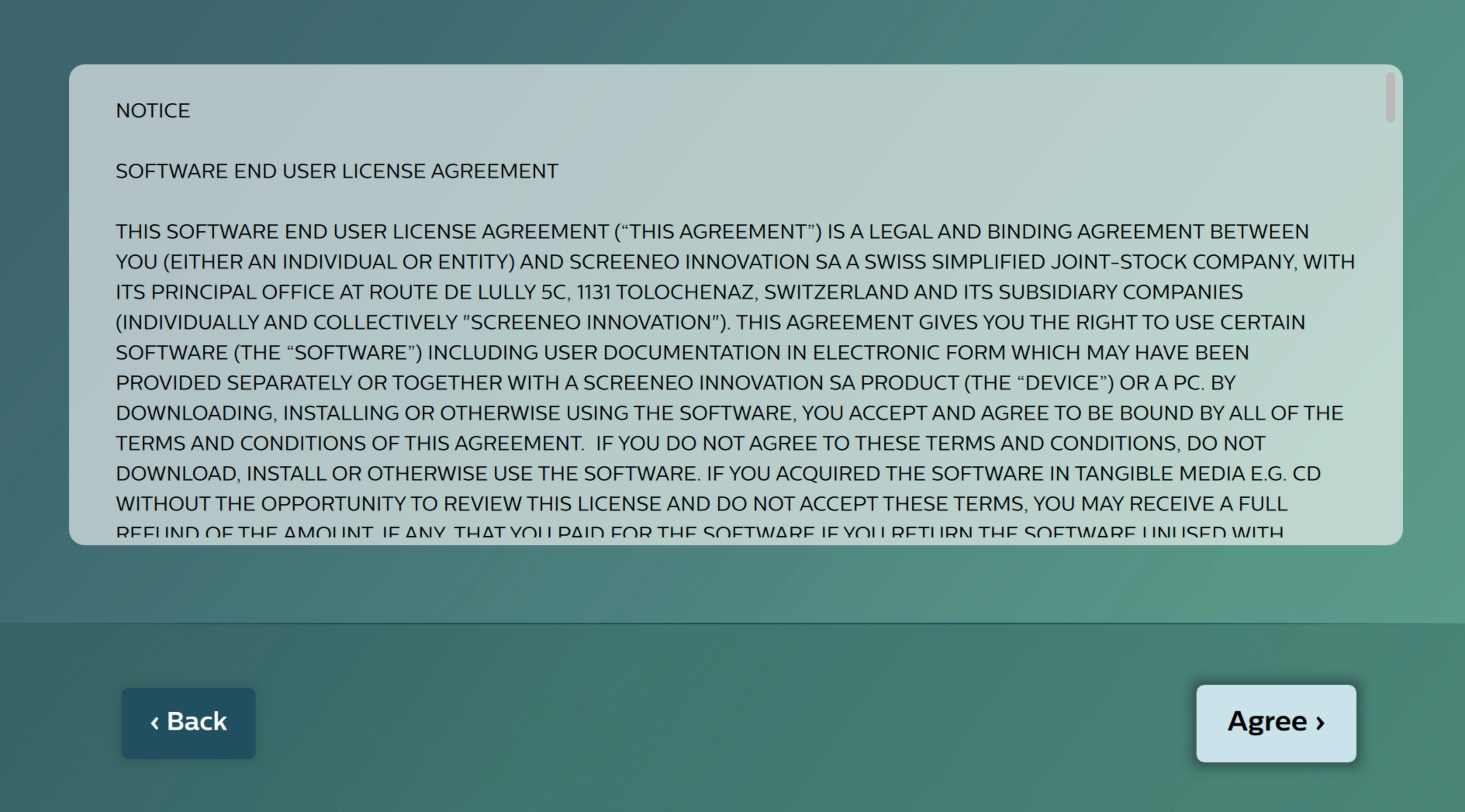 The

Home screen

appears with a easy access to a wide range of Internet applications, setup and other useful features on your projector. Use the

Navigation buttons

on your remote

control to navigate.

Read this article to learn more about this menu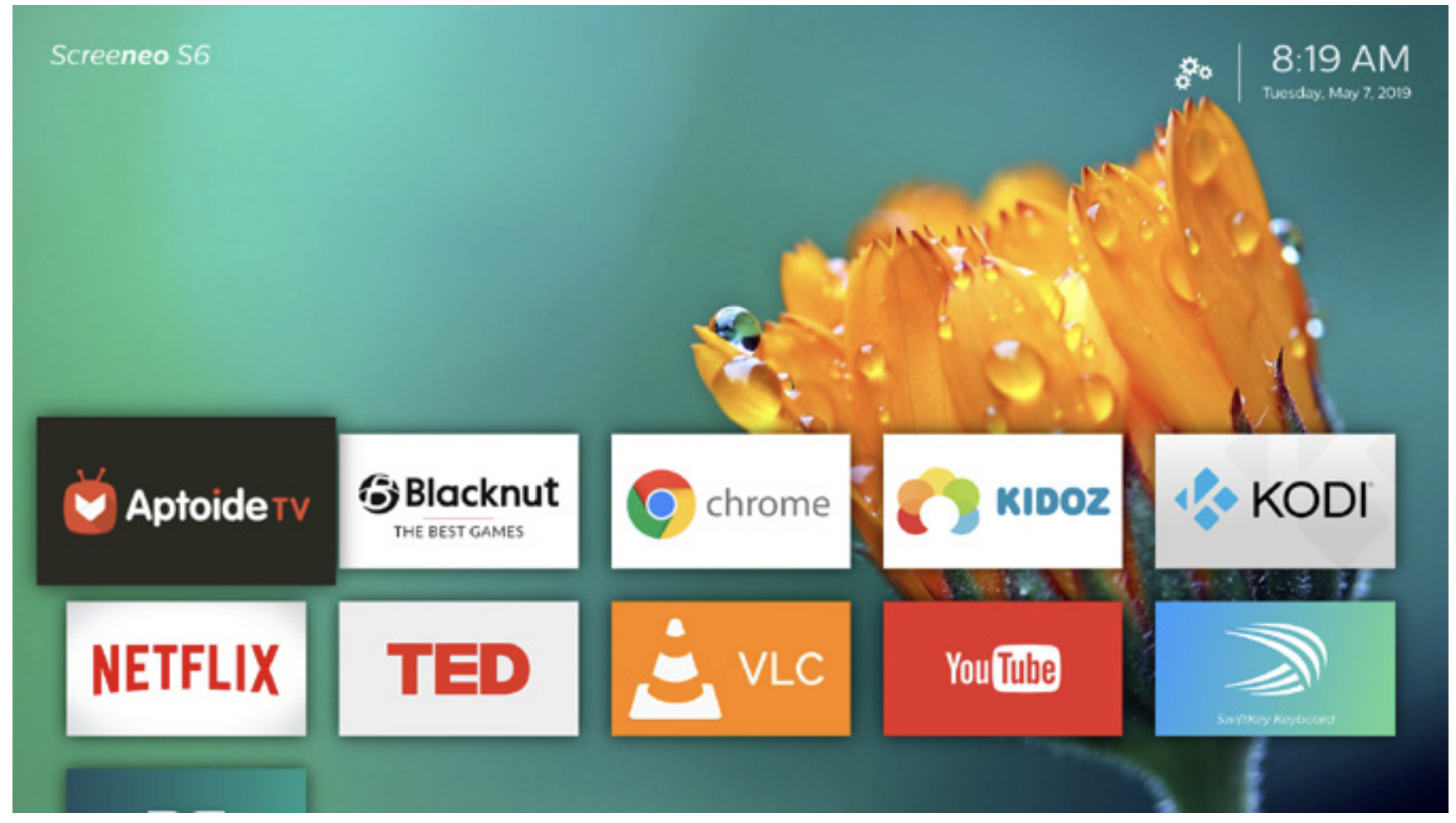 The easy install is now complete. You can now fully enjoy your projector!
You can also do the following things to enhance your experience:
Image quality: to adjust the image quality, read this article
Software: install the latest software version if it's not already done. To do so, read this article
Remote control: get your remote control ready by reading this article
For your information, your projector box contains:
A remote control with 2 AAA batteries

An power adapter

An AC power cable with plug x 4

A quick Start Guide