Through the projector, you can access and view photos files stored on the local storage and the networked device. Simply follow these steps:
Download photos and add them in your USB stick or Micro SD card

Plug

Your USB stick into the USB port located on the side of your projector

Your Micro SD card into the Micro SD slot located on the side of your projector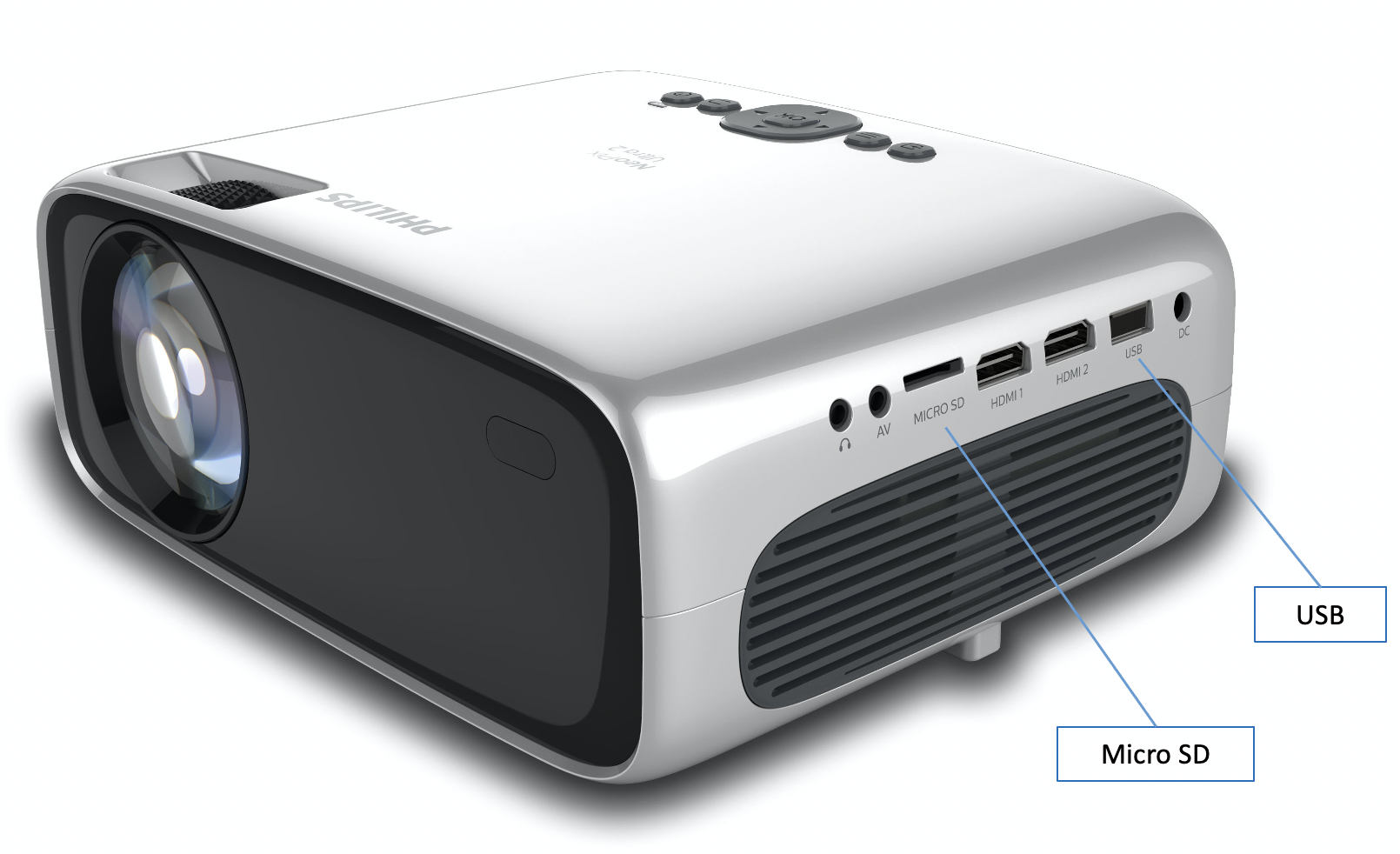 Option 1: File Manager - Local storage device
Select the File Manager icon on the home screen to access the files stored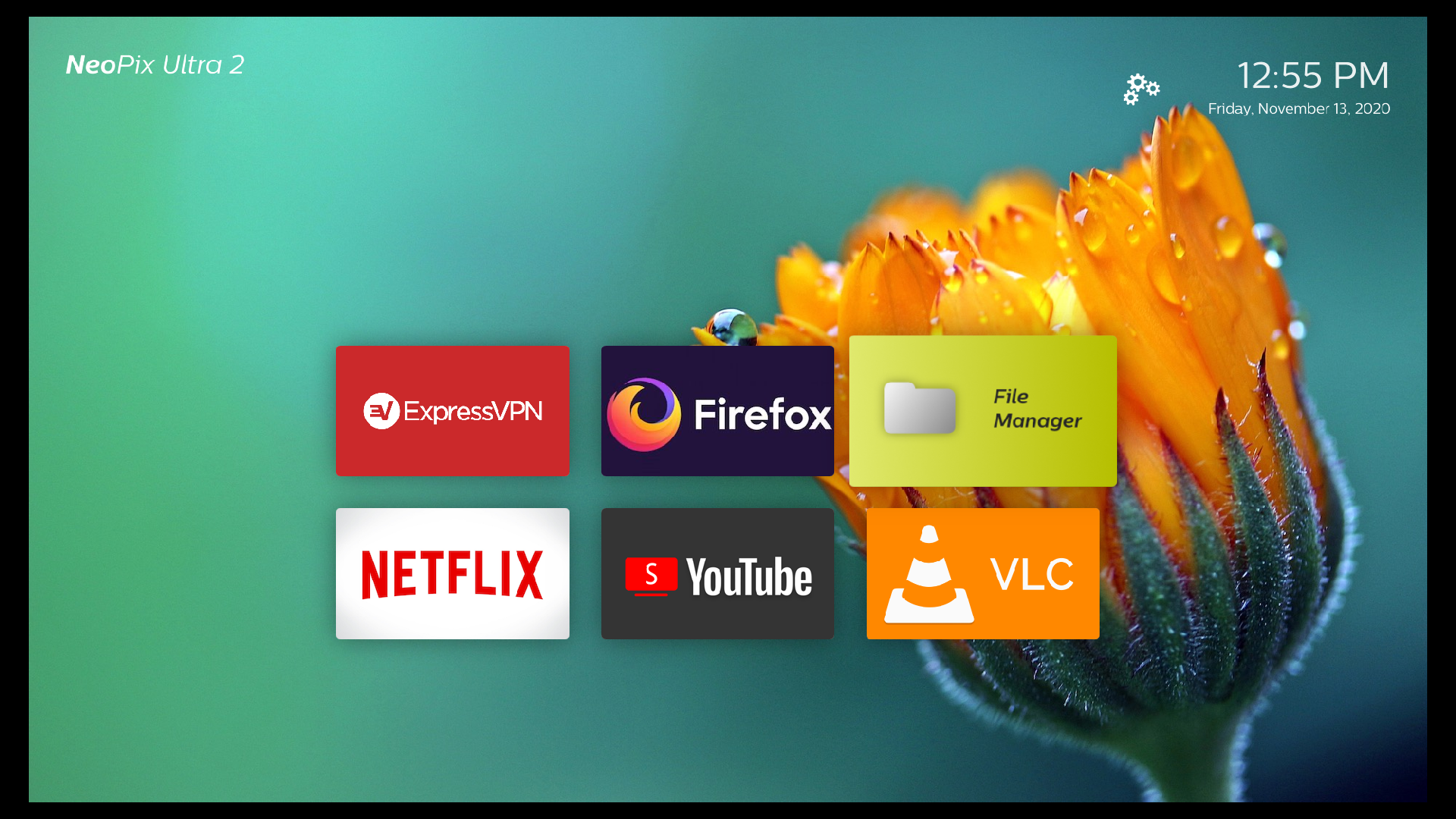 Select the local storage device or the networked device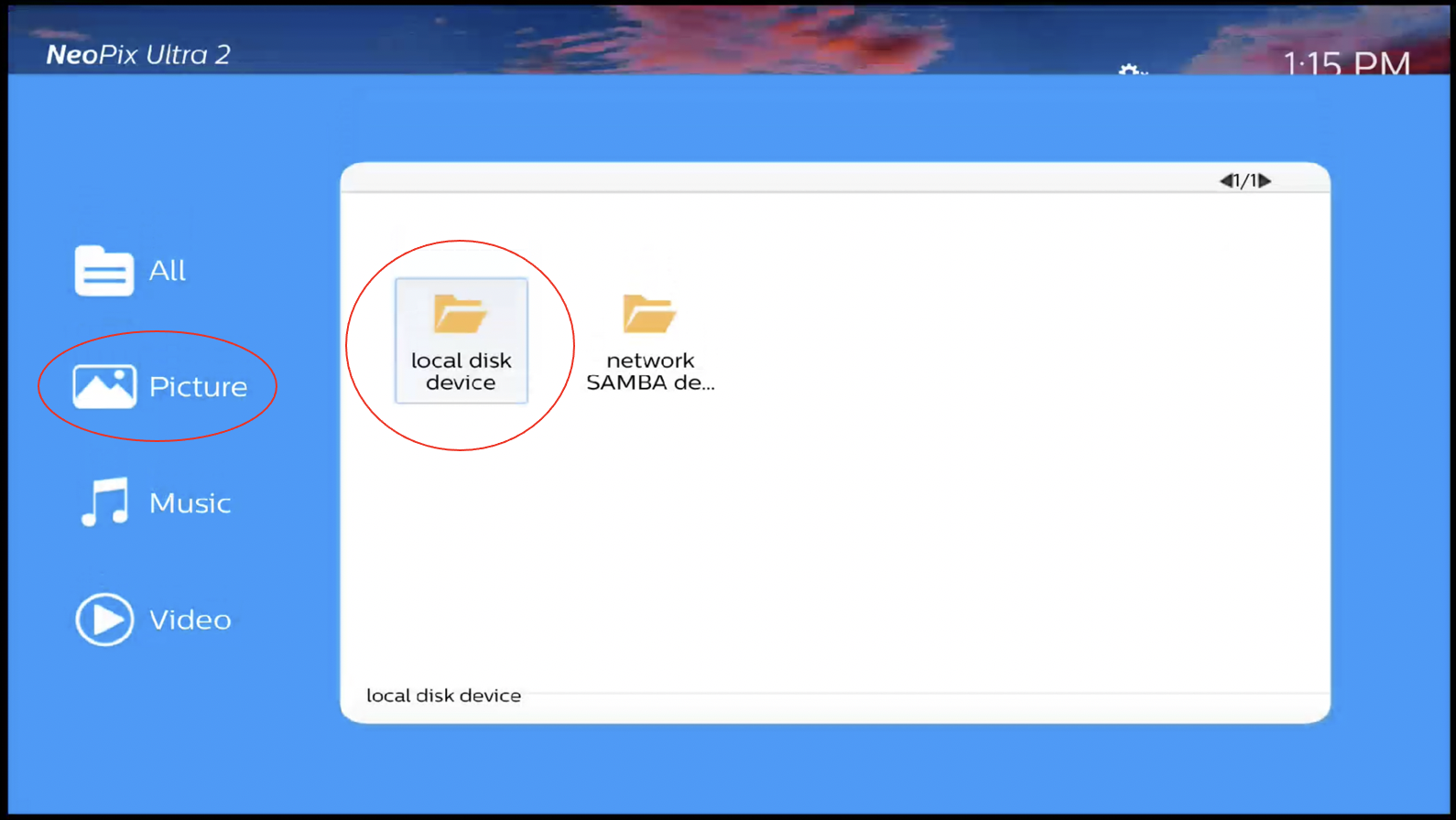 If the local storage device is selected, you are prompted to select the internal storage or the connected storage (e.g. a USB flash drive, HDD, camcorder or digital camera)

If the networked device is selected , make sure the WiFi network is connected and a shared network device is accessible

The file browser is displayed. Navigate to access the folders on the storage device

To access picture files, make sure the picture icon on the left side of the file browser is selected. Select a picture file, and press OK on the top of your projector or on your remote control, to display the picture
When the picture is displayed, the playback control bar appears at the bottom of the screen. You can press Options button on your remote control to hide or display the control bar
Use the left/right navigation buttons on your remote control to select a control playback icon, then press OK to confirm. The control playback bar offers various functions, such as:

Select a previous/next picture file

Zoom in or out the picture

Rotate the photo clockwise or anticlockwise

Select picture effect
Option 2: VLC app
You can also view your photo files via the VLC app by clicking on it on the home menu and selecting your desired photo files. The pictures are then displayed.
Troubleshooting: