To manually adjust your image quality, follow these steps:
Focus
1. Turn on your projector by pressing the Power button on the top of your projector or on your remote control
2. Once the screen is displayed, use the focus knob on the top of your projector (see picture below) until your desired focus level is met. The knob can twist left or right, and focus can be adjusted to the viewer's preference
You can also use the:
Auto-Correction
Enable auto keystone correction to automatically correct the image to be rectangular.
On the home screen, press once or more the top navigation button on your projector or remote control, to display the shortcut options. Then select the Settings icon on the upper right of the home screen and press OK to access the system settings
First go to Projection Image Setting - Gyro Horizon. Perform calibration to achieve optimal horizontal projection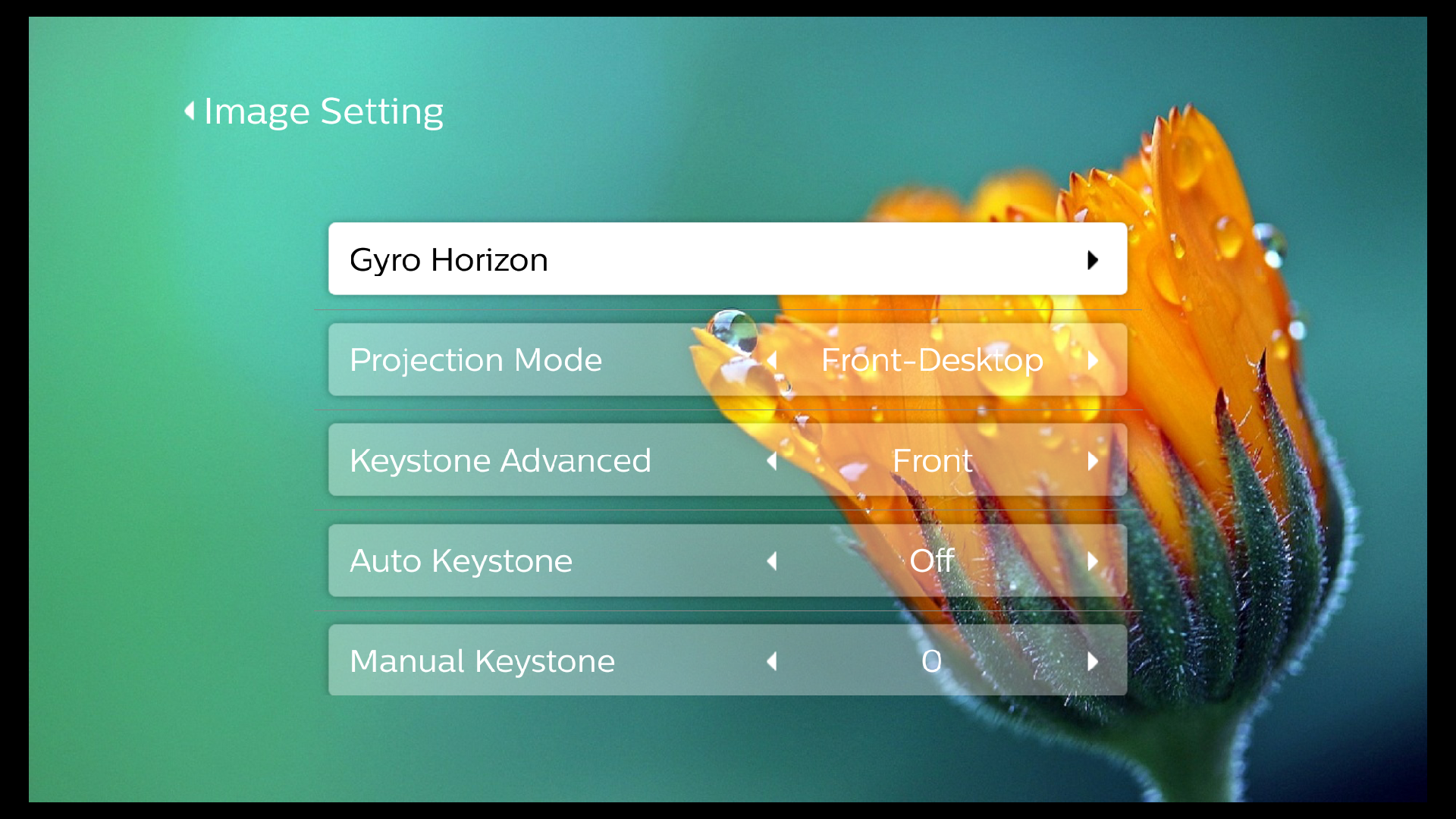 Then go to Projection Image Setting - Auto Keystone - On. Initialize automatic correction of the projection. Make sure to select Projection Image Setting - Keystone Advanced - Front to activate Auto Keystone option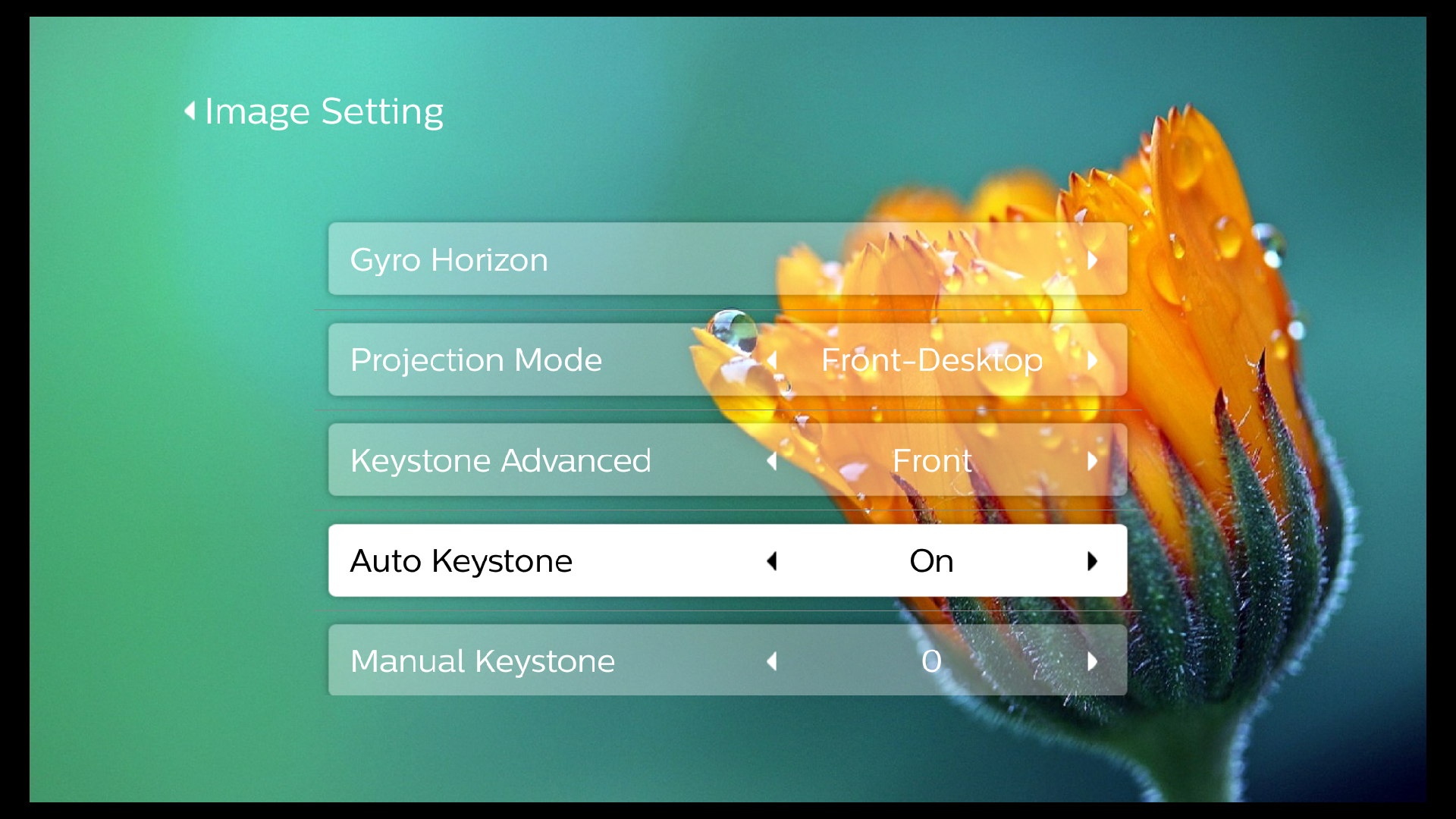 Manual correction
You can also manually correct keystone or distorted images to be rectangular.
Press Settings on the remote control to display the settings options. Then navigate to select Geometry Corrections - Manual. Another way to access manual image correction as follows. On the home screen, press once or more the top navigation button on the projector or remote control, to display the shortcut options. Then select the Settings icon on the upper right of the home screen and press OK, then go to Projection Image Setting - Manual Keystone. Make sure to select Projection Image Setting - Keystone Advanced - Front to activate Manual Keystone option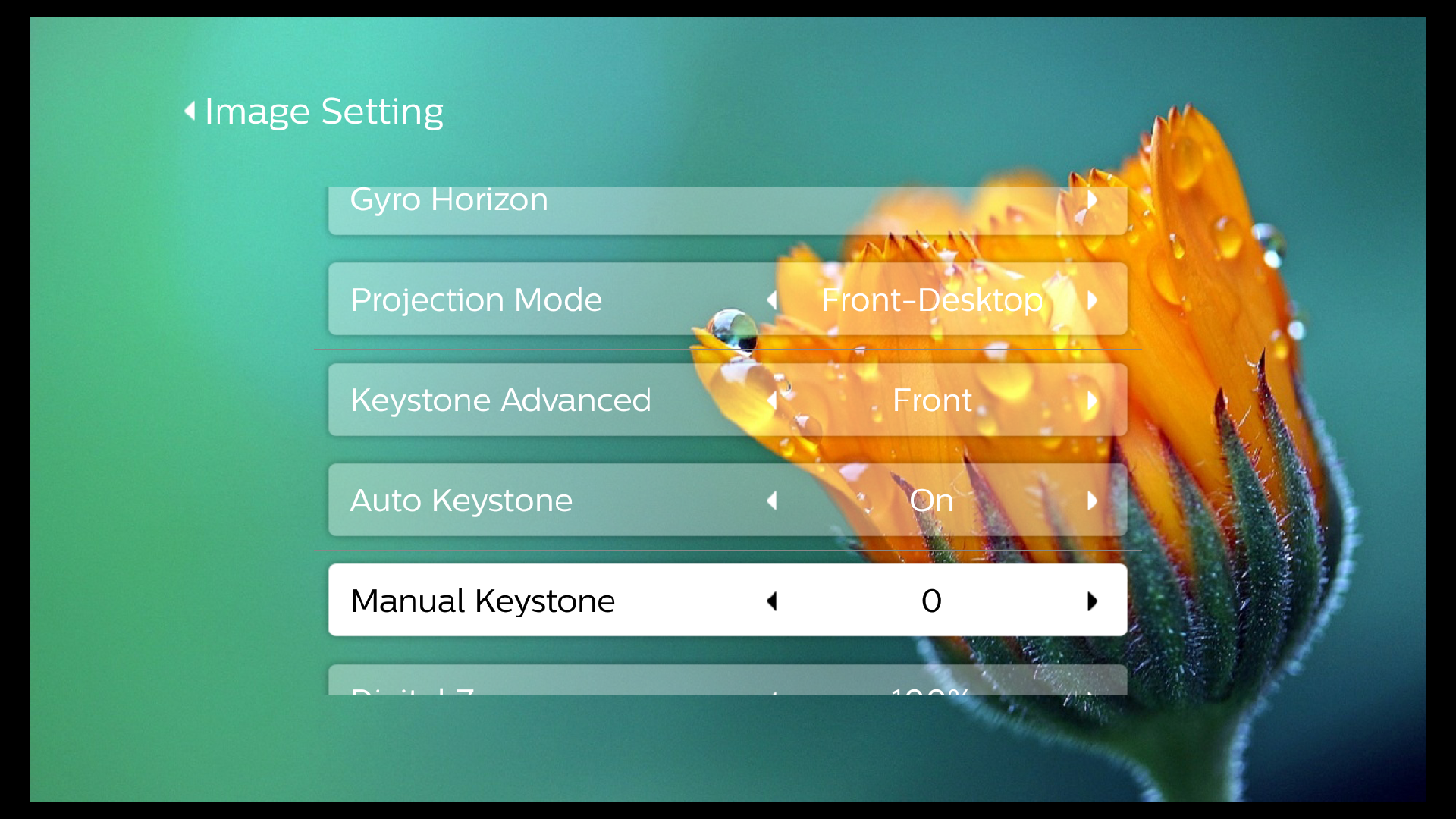 Press the left/right navigation buttons on your projector or remote control, to adjust image shape
Customized correction (4-corner correction)
You can manually adjust the image shape by re-positioning four corners of the projection image. This also lets you correct for left or right position of the projector
Press Settings on the remote control to display the settings options. Then navigate to select Geometry Corrections - 4-Corner. Another way to access 4-corner correction as follows. On the home screen, press once or more the top navigation button on your projector or remote control, to display the shortcut options. Then select the Settings icon on the upper right of the home screen and press OK on your projector or remote control, and go to Projection Image Setting - Keystone Advanced - Side (not Front)
After that, select Manual Keystone under Projection Image Setting to activate 4-corner adjustment
In the 4-corner correction interface, press OK on your projector or remote control, to select an image corner. Then press the left/right navigation buttons on your projector or remote control, to adjust the horizontal positioning values, and top/bottom navigation buttons to adjust the vertical positioning values. Repeat the same step to adjust positioning values of the other image corners if desired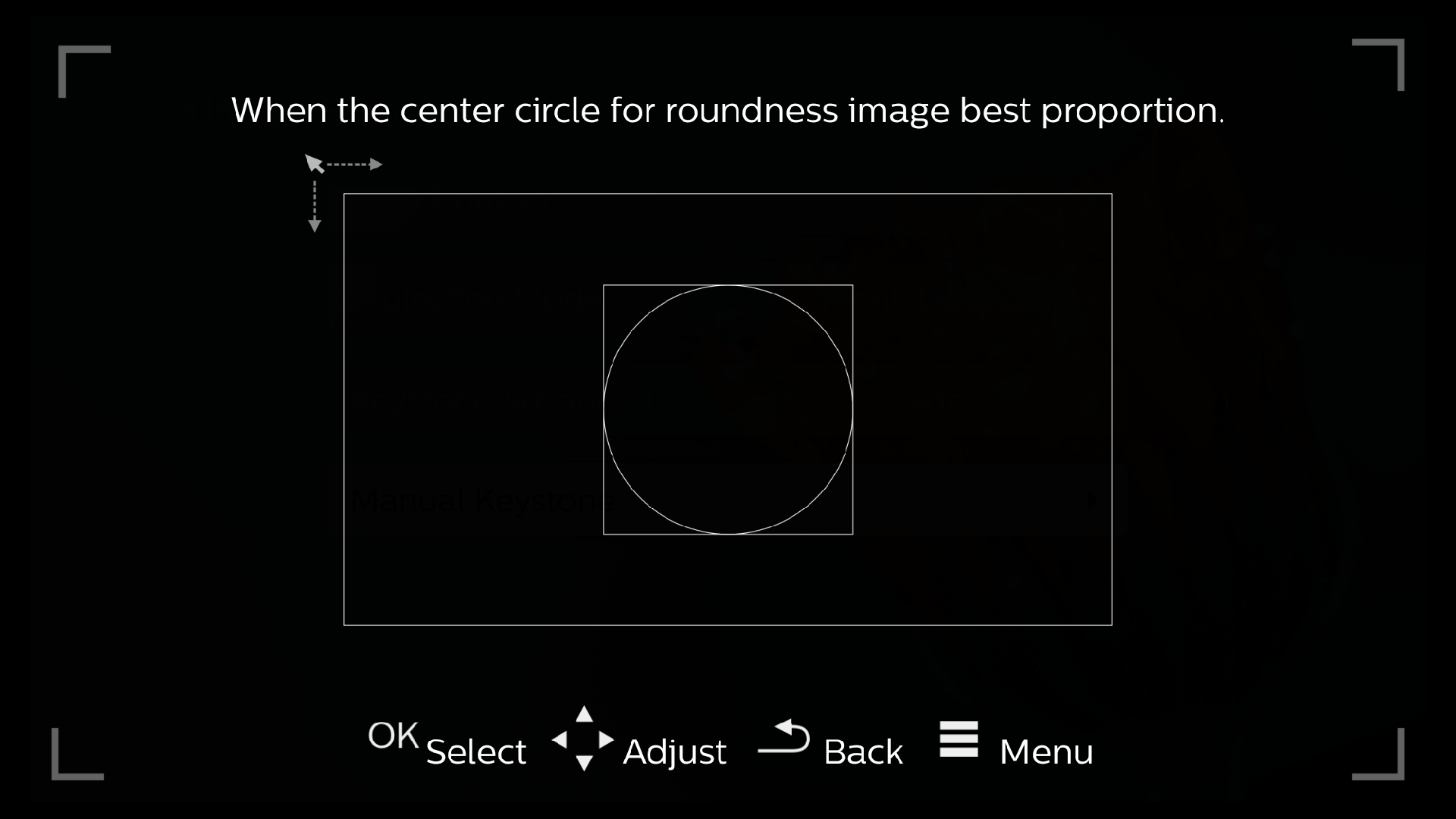 To exit correction mode, press Return or Home menu on the top of your projector or your remote control