Your NeoPix Ultra 2TV+ can only be operated with the AC power.
First, select a supplied power cable with an appropriate power plug (EU / UK / US / CH):

Connect the power cable to the power socket on the back of your projector, and then to the wall outlet. The LED on the top of your projector should turn red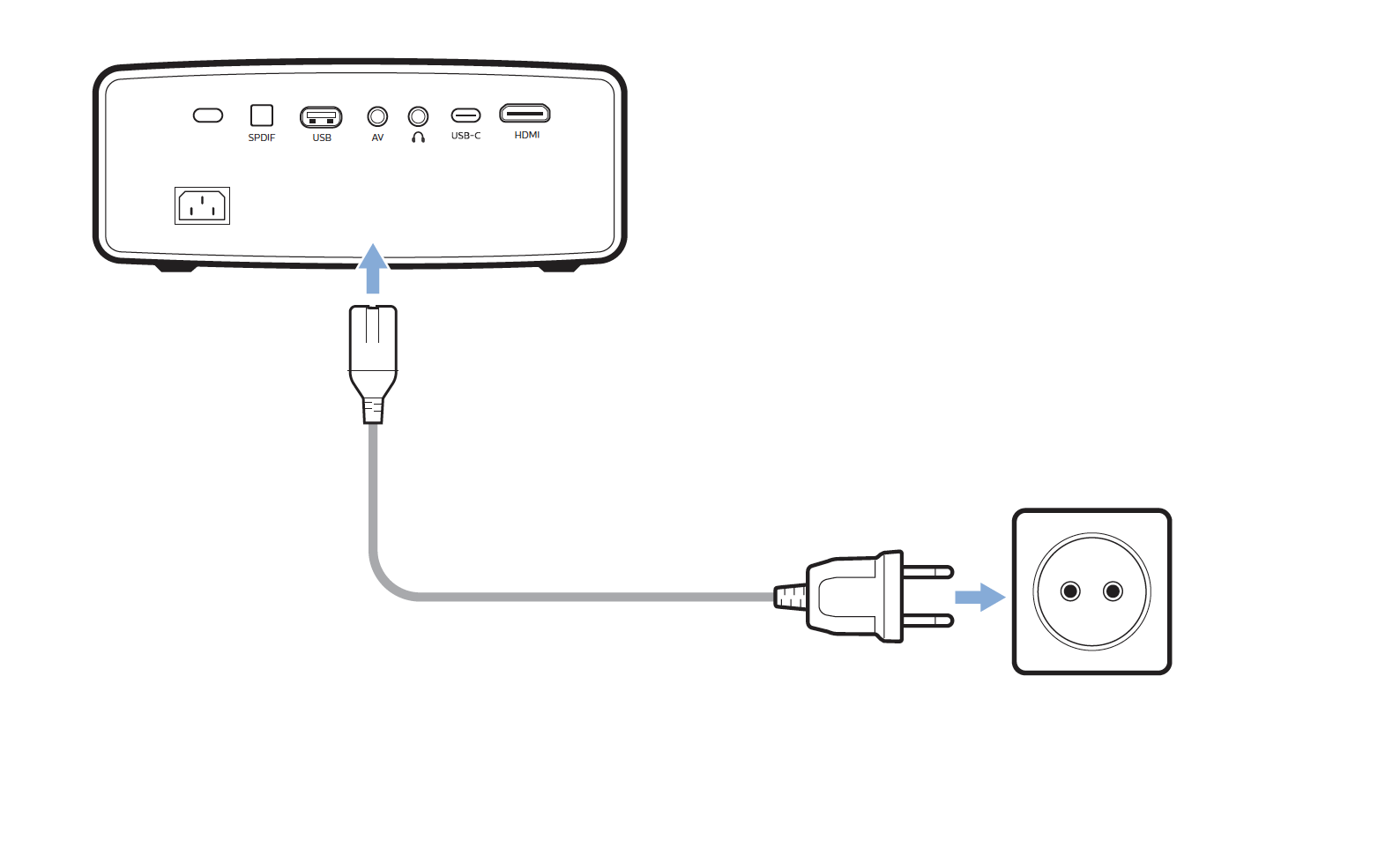 If you are having trouble with the startup/shutdown of the projector, please read this article.