Connect a computer (e.g. a desktop or laptop) to your NeoPix Easy/Easy+. With this connection, images are shown on the projection screen.
Using a VGA cable, connect the VGA connector on the back of your projector to the VGA output on a computer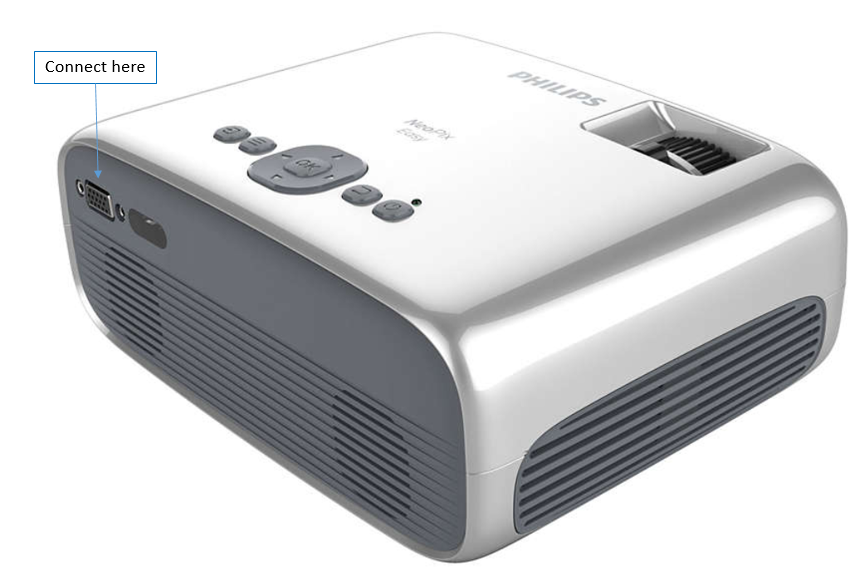 On your computer, adjust the screen resolution of the computer to the correct setting and switch the VGA signal to an external monitor. The following resolutions are supported: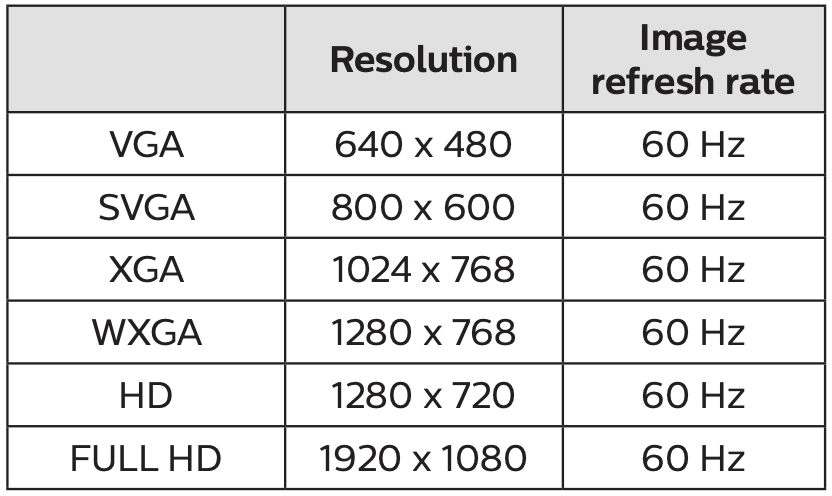 Press Input source on the top of your projector or on your remote control to display the input source list, and then select VGA. Your projector will now search for the connected device

Keep in mind that many laptops do not activate the external video output automatically when you connect a second display such as a projector. Therefore, check your laptop user manual to find out how to activate the external video output.
Troubleshooting: