You can wirelessly project content on your NeoPix Prime either with an iOS or Android device. This article explains you how to do it with an Android device. Please read this article to know how to do it with an iOS device.
Wireless projection with Android devices
You need an Android device which supports Miracast or Screen Mirroring. Note that feature name can also be known as Screencast, Screen Sharing, WiFi Direct, and Wireless Display, etc. Not all Android devices have this feature. Refer to your device user manual for details.
Then, follow theses steps:
Turn on your Android device's Wi-Fi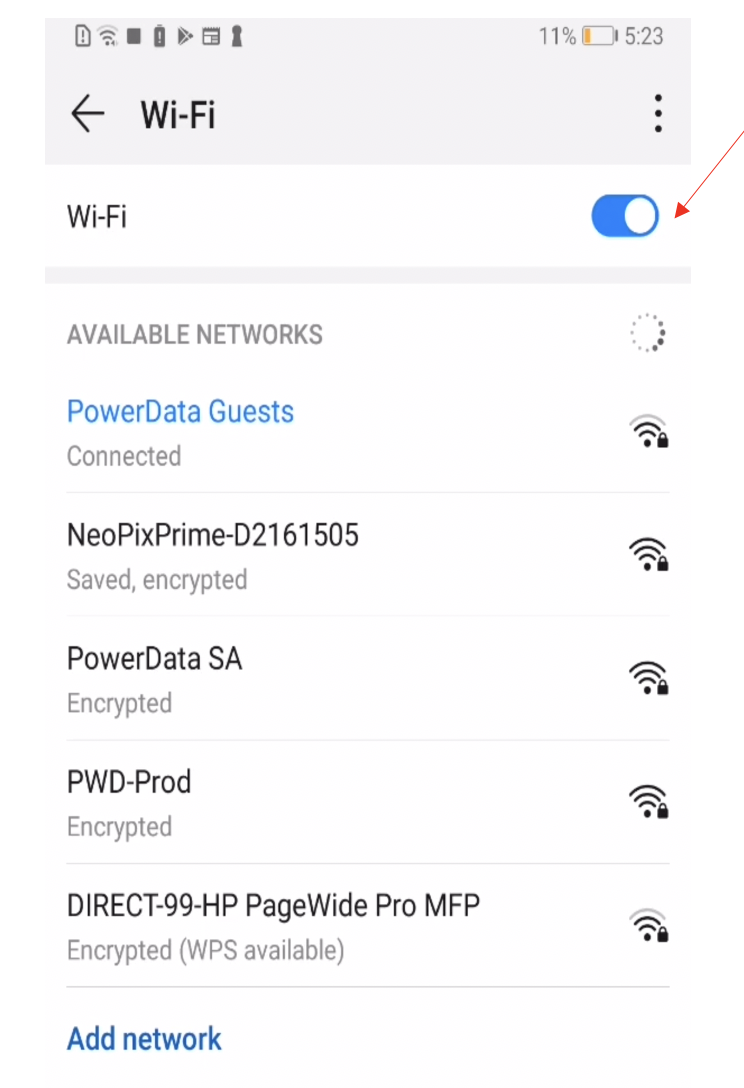 Turn on your projector's Wi-Fi by pressing Home menu on the top of your projector or on your remote control

and select

Settings/WiFi Settings/Enable WiFi/On

Home Menu again and use the Navigation buttons on the top of your projector or on your remote control to select EZMirror

The message window is displayed to prompt you to connect your Android device to the projector. Your projector name shown in the WiFi network is given in the message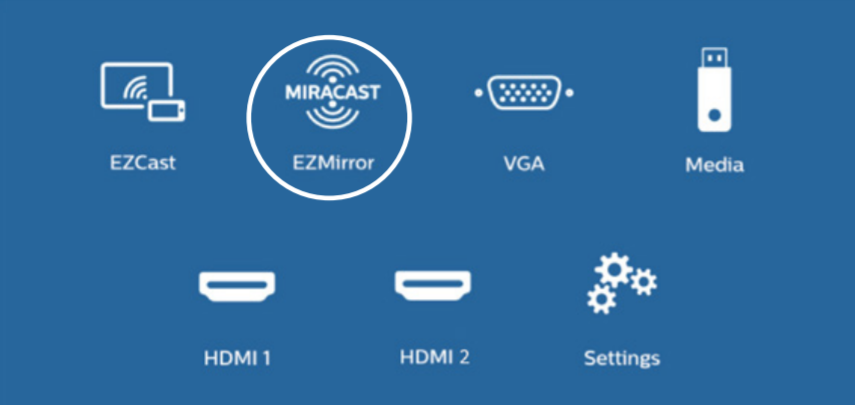 On your Android device, access the Screen Mirroring settings and select the Wireless Display option. Then select your projector name under Wireless Display to connect your Android device to your projector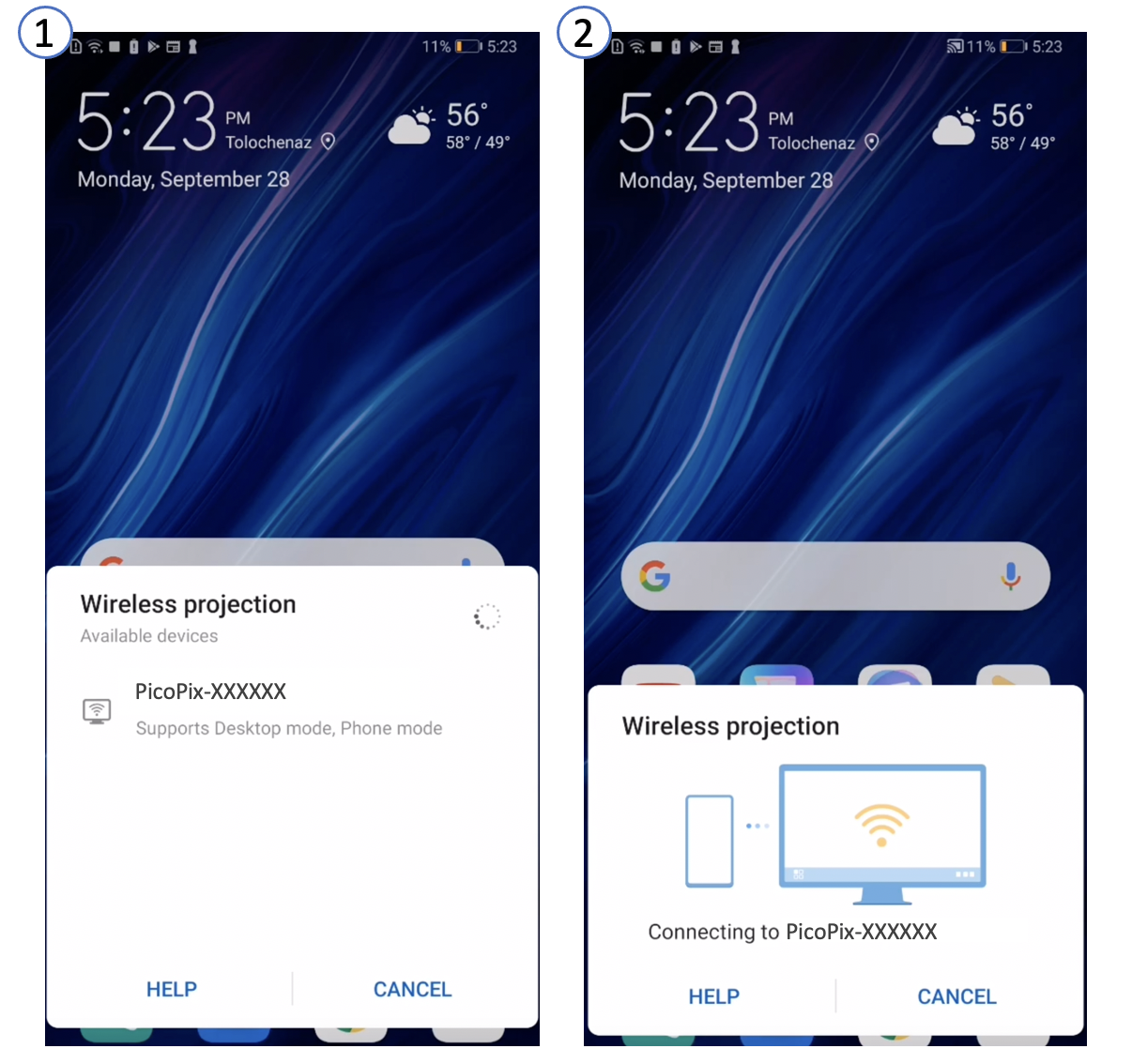 After successful connection, the screen content of your Android device is casted to the projection surface
Videos: You can also watch these Youtube videos to learn how to use the Screen Mirroring with Android
Mobile phones (Huawei, Nokia, Samsung, etc..):
If you face any issues related to the screen mirroring, please read this article.
Note that due to content protection (DRM), Wi-Fi screen mirroring can't be used to stream platforms like Netflix, Hulu, etc., unless used via Google Chrome from a Mac or PC.