You can listen to music on your PicoPix Nano from an USB stick or Micro SD card. Follow these steps:
Download music files and upload them to your USB stick or Micro SD card
Connect the USB Cable to the charger (or to a computer/power bank) then the USB stick. Then connect the supplied USB cable to the USB port on the back of your projector

We recommend you to use an external power when connecting a USB device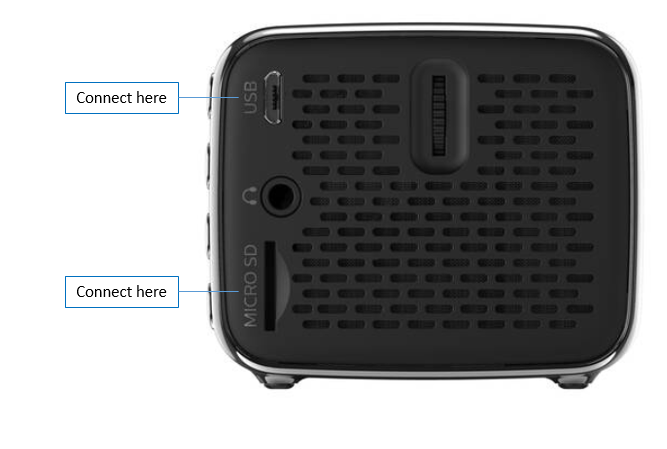 On the Home Menu, select Media Player by pressing OK on the side of your projector. The media format options are displayed
Select USB or Card as a media format. The icons for music, video and photo players are displayed
Select the music icon to activate music media player and access music files. If music media player is selected, only the playable music files can be displayed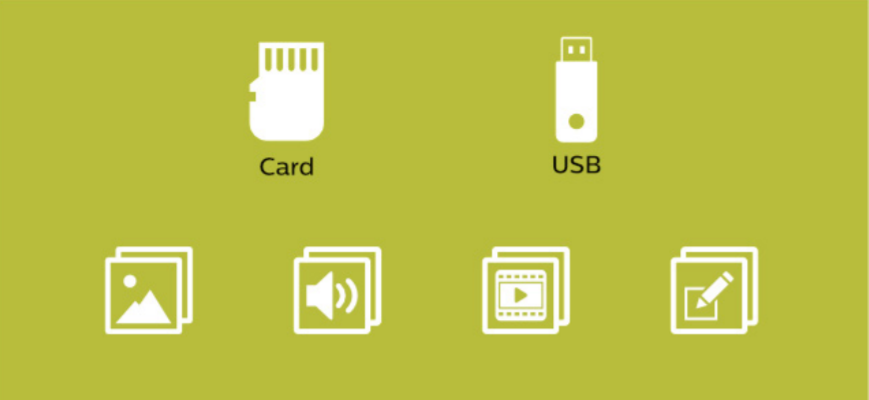 Select a music file and press OK on the side of you projector to play music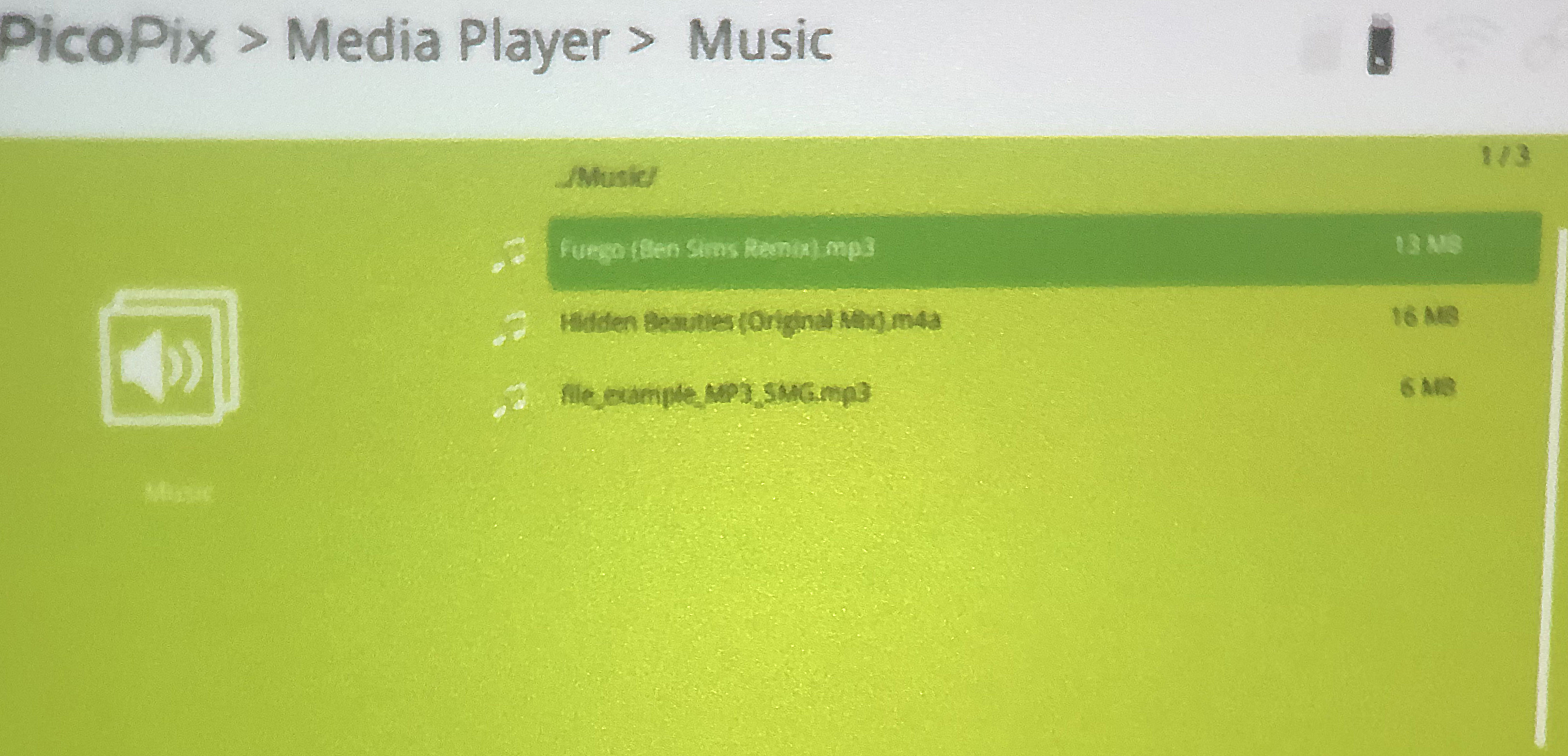 During playback, the playback control bar is displayed on the bottom of the projection screen. Use the Navigation and OK buttons to select a playback function, such as, volume, pause/resume, repeat play, fast forward/backward, etc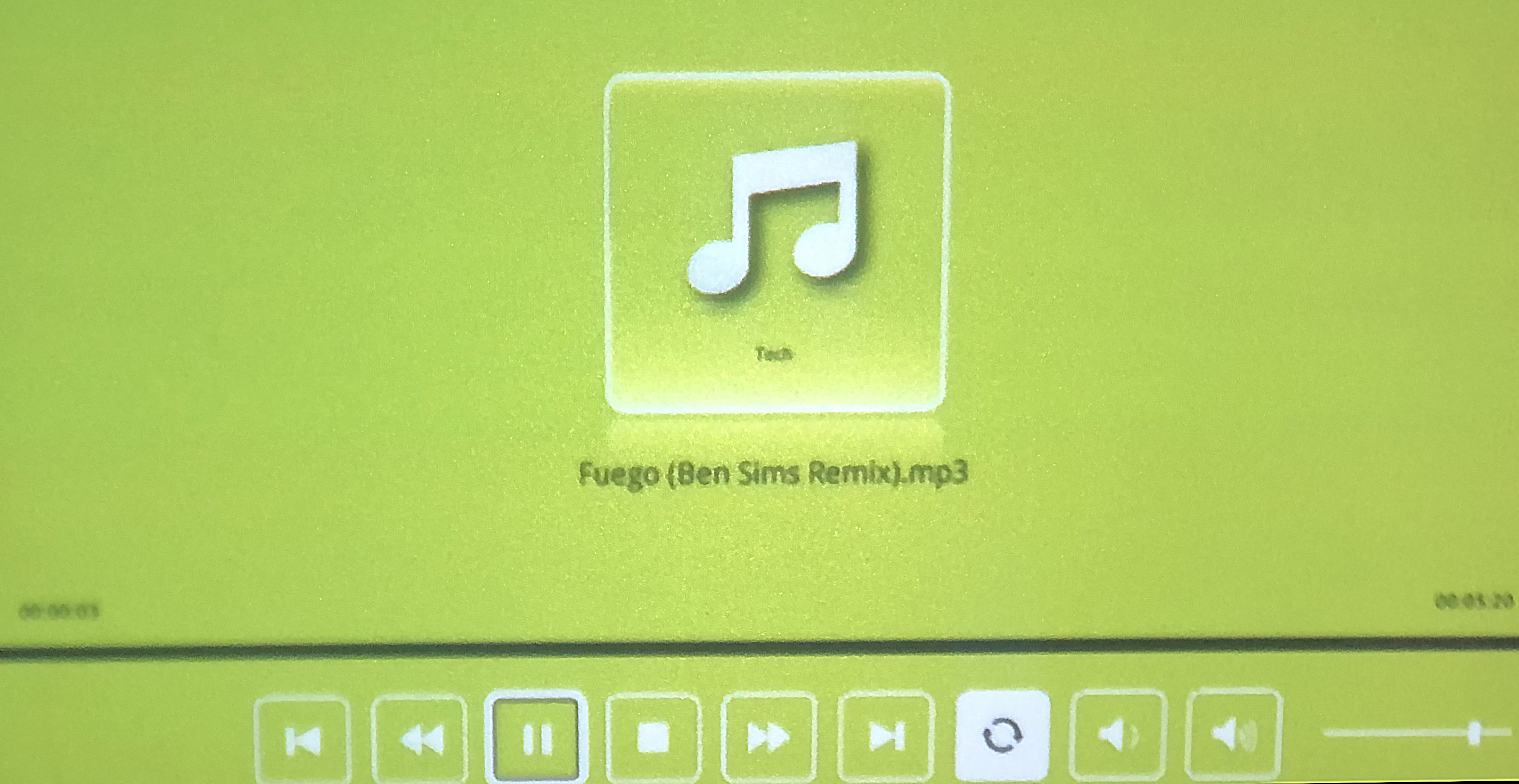 The following file formats are supported: .mp3, .wav, .rm, .m4a, .mka, .ra, .ape,. adts, .wma, .divx, .ogm, .trp, .tp, .ac3, .aac, .amr, .flac, .m4r, .mmf, .mp2, .ogg, .wv, .flac, .ogg
Troubleshooting:
Caution: danger of hearing damage! Before playing music, turn down the volume on your projector. Do not use your projector over a longer time at high volume. This could lead to hearing damage.