You can listen to music on your NeoPix Start/Start+ from an USB stick or Micro SD card. Follow these steps:
Download your music files and add them in your USB stick or Micro SD card
Plug

Your USB stick into the USB port located on the side of your projector
Your Micro SD card into the Micro SD slot located on the back of your projector
Use the Navigation buttons on the top of your projector or on your remote control to select the icon Music top right to activate music media player and access music files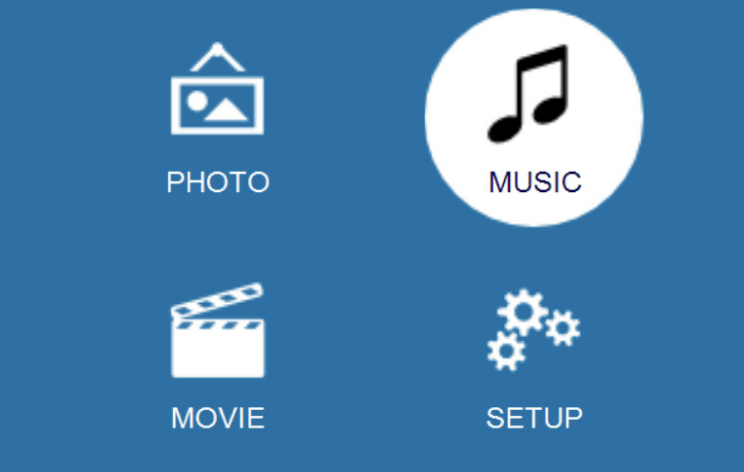 Select a music file and press OK on the top of your projector or remote control to play music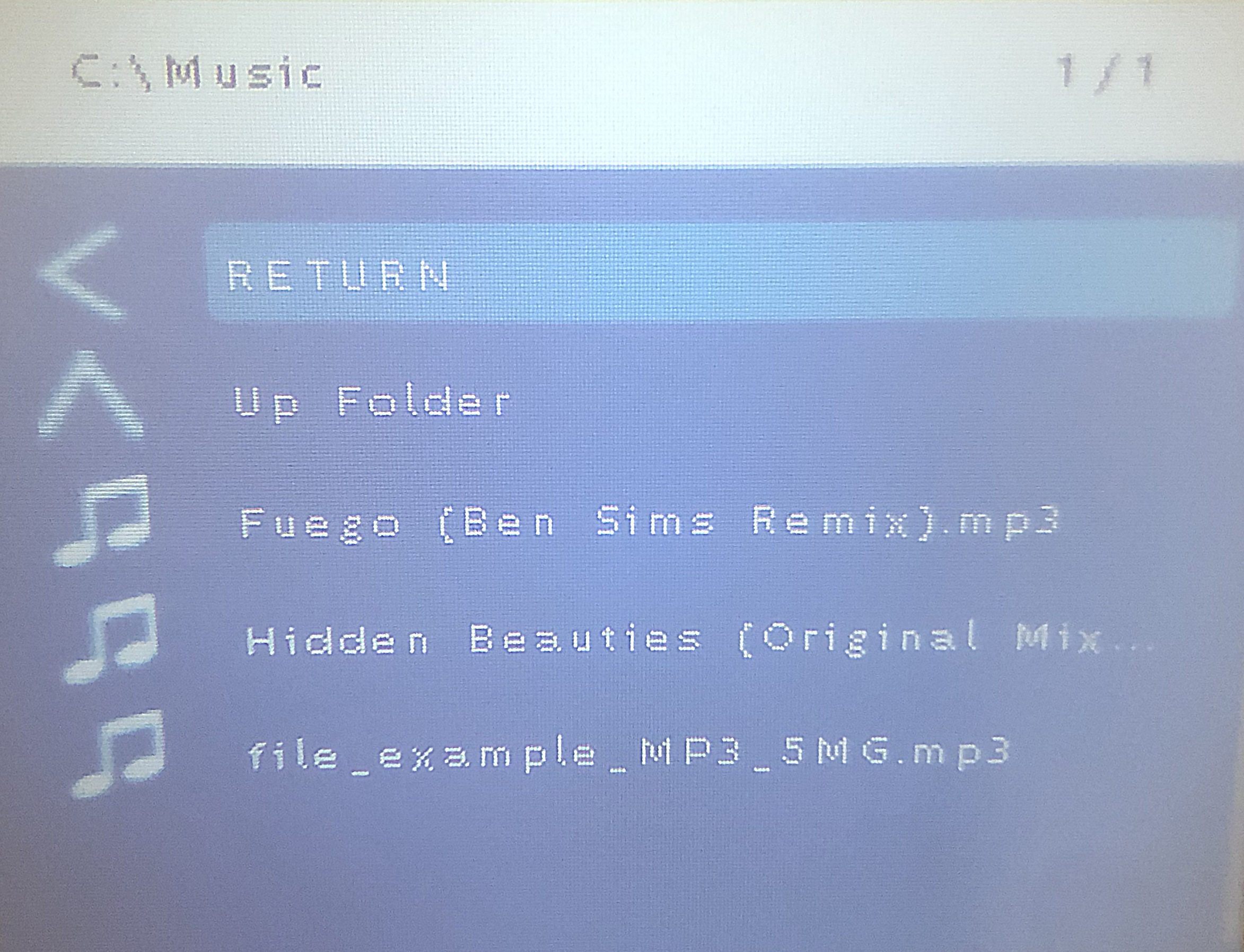 Press OK again and the following playback control icons will appear at the bottom of the screen: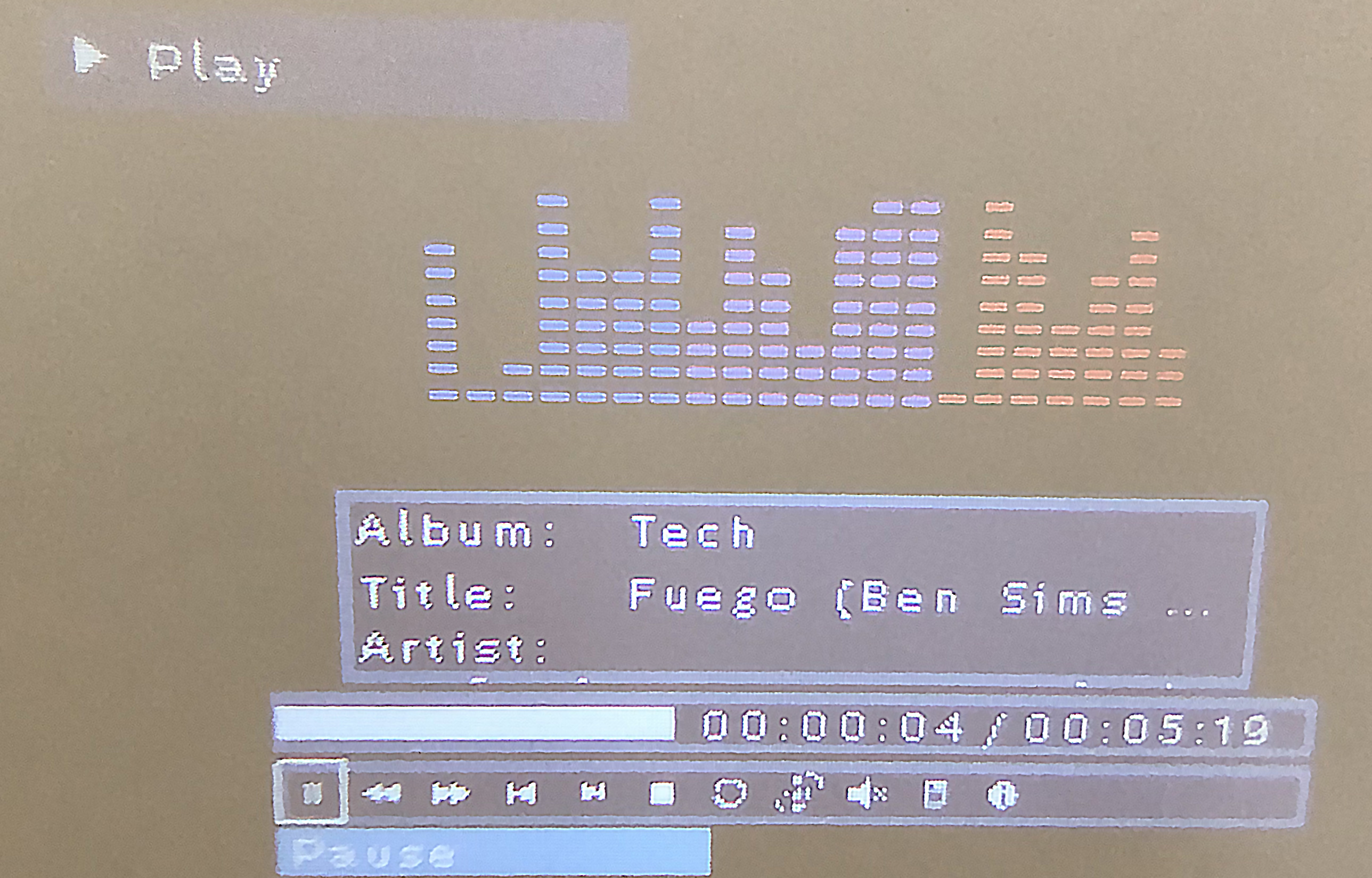 Play

: Pause or resume play

FB:

Fast search backward

FF

: Fast search forward

Previous

: Go to the previous music file

Next

: Go to the next music file

Stop

: Stop play

Repeat all

: Select a play mode repeat one/repeat all

Set A / B / AB

: Mark two points to repeat play

Mute

: Mute or restore volume

Playlist

: Access the list of all music files in the folder

Info

:

Access current file information

To turn the volume up or down, please use the volume buttons on your remote control
To exit a particular mode, press Return on the top of your projector or on your remote control
When you are done, you can simply remove the USB stick or MicroSD card from your projector
The following file formats are supported: .mp3/.ac3/.eac3/.mpa/.aac/.wma/.ogg/.wav/.flac
Troubleshooting:
Caution: danger of hearing damage! Before playing music, turn down the volume on your projector. Do not use your projector over a longer time at high volume. This could lead to hearing damage.