Connect a USB-C device (e.g. a mobile phone, tablet or laptop) to your projector through USB-C connection. With this connection, images are shown on the projection screen, and audio is played on the projector.
Using a USB-C cable, connect the USB-C connector on the back of your projector to the USB-C port on the playback device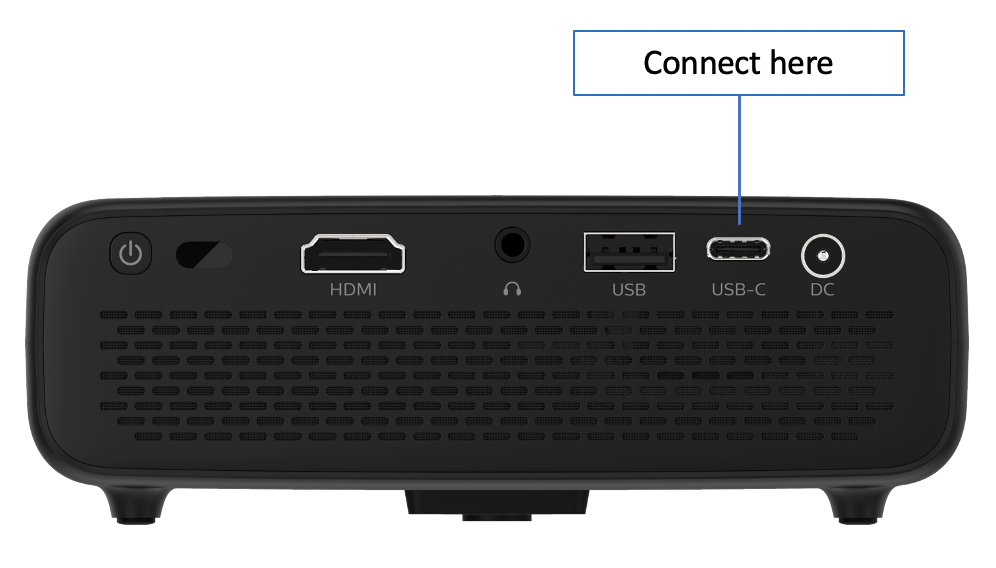 The projector automatically switches to USB-C input when USB-C connection is made. The projection screen shows images

If the projection screen does not show images, select USB-C input manually. Press Input Source

on your remote control to access input source list, then select USB
Troubleshooting:
Note: your projector supports stereo audio format only. If no audio from the playback device is heard on your projector, check that the audio output format is set to stereo on the playback device.